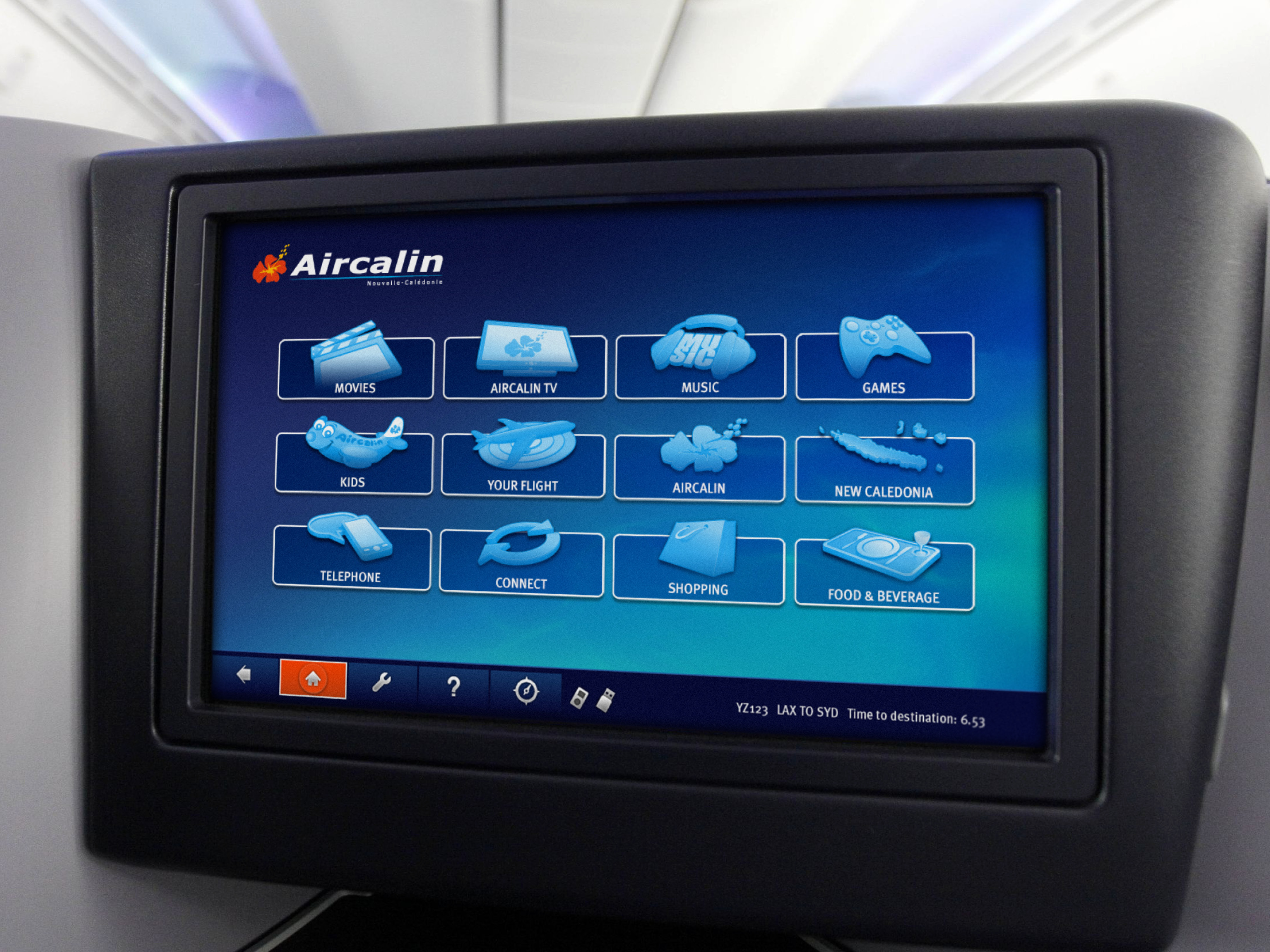 Aircalin Airlines IFE screens

Aircalin Airlines
UI
Print
Iconography
Airline
We designed the look and feel for Aircalin's new seat-back and WIFI screens. Working within the Panasonic eXcite and Lufthansa Board Connect GUI frameworks, we designed and customised over 50 screens in five different screen sizes. We created a set of interface icons, including a unique kids' section. We also redesigned the airline's safety card. The project was a collaboration with Interact and illustrator Doug Wells. 
What we did:
– Interface design
– Safety card
– Icon design
– Project management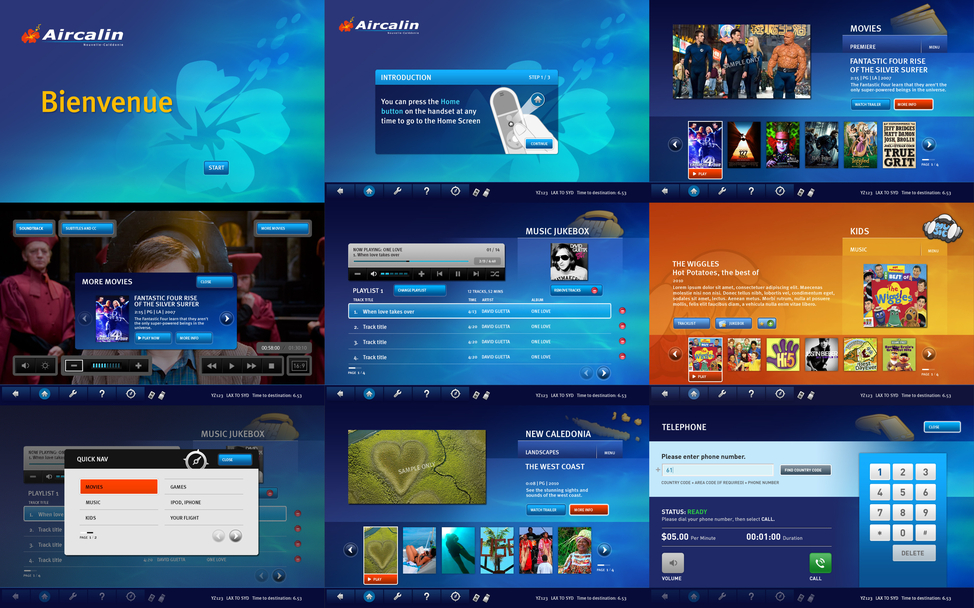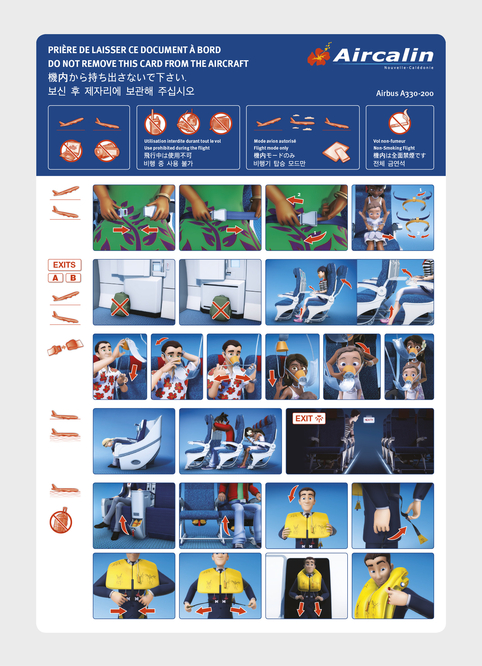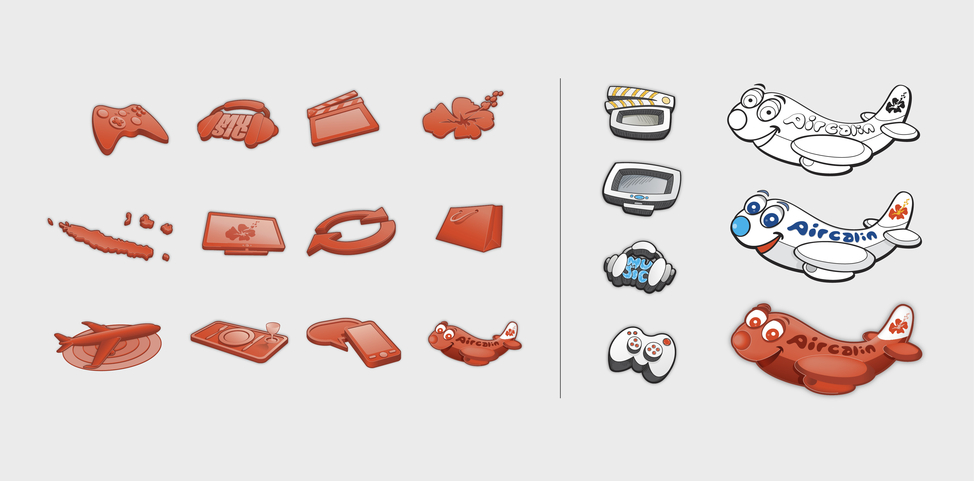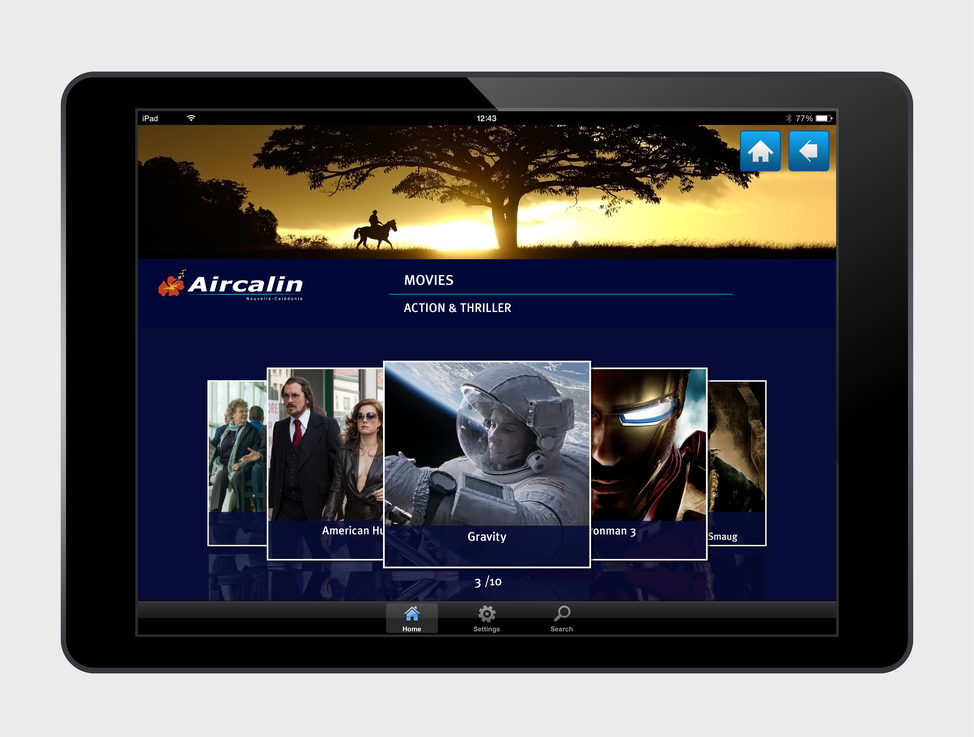 First class design
JND partnered with Interact on many high-profile design projects for a number of our international clients, including Virgin Australia, Aircalin and Hawaiian Airlines. The Aircalin project was incredibly well received by the client and their passengers, and was highly praised for its artistic merit, functionality and ease of use.
Michaela Bolzan
Creative Director, Interact